Hey, ladies! Yes, I am looking at you! Are you against animal testing?
If so you might want to check out a Youtube challenge that has been going around lately.
It's called 'How cruel is my makeup bag'.
Here's a few videos you might want to check out:
Tessa Violet does a pretty good simple explanation of the challenge.
However if you are feeling particularly sassy you might want to check the video on justkissmyfrog's channel (cute name, no?):
Basically what happens here is that people go through their makeup bags and check on http://logicalharmony.net/ whether or not the brands they are using are cruelty-free. Logical Harmony compiles a list of brands that is truly free of animal testing (updates every week!). A quick way of conducting your search is to press Ctrl+F to open up a search engine and type out the brands you are using or thinking of purchasing.
Many of us are against animal-testing but it is often not obvious which brands are cruelty-free, and sometimes it is not really something we think about when we are trying to pick out the perfect eyeshadow. However, if you do believe that animal-testing is wrong, take a few minutes to go on that website and put on a bit of tape just like in the videos to mark the brands you won't be buying again.
Each of us has the power to determine what kind of world we want to live in and what kind of product we want to consume. It may feel like a tiny step but—not only are you sending a message to the cosmetics industry that you, as a consumer, demands a more ethical approach—you are choosing to align yourself with your values. While you might be reluctant to part with a brand, ask yourself this: does the world need that product so very bad that lives have to be spent on testing its efficiency? I'd say humanity could spare a few eyeliners here and there.
So let's change the cosmetics industry together, one make-up bag at a time!
By Natanin Rachpradit
Whether you need to surround yourself in nature or dip your toes in the warm sand or have a fine night out – Thailand surely have you covered with local spots…
Don Kai Dee Benjarong is a place known for passing the porcelain technics down from generation to generation. This village gathers together a group of local villagers who use their knowledge to create beautiful pieces of art…
From Boutique Hotels, to 5-Star Services to exotic views and private luxuries right in the heart of Bangkok City, we have for you the following options…
At Socialgiver, we're always looking for ways to make the biggest impact possible – and we're searching for people with that same life mission to join our journey.
As a special fundraiser during this period, Six Senses Hotels Resorts Spas has joined Socialgiver to offer a range of extraordinary gifts for those who wish to give back with us.
Six Senses Experiences gifts for you when you donate
1. Join Our Top Chef Online Cooking Classes (with Six Senses Master Chefs)
2. A Wellness Weekend Retreat at Six Senses Yao Noi
3. A Wellness Weekend Retreat at Six Senses Samui
4. An Immunity SOS Care Kits (hand-crafted immunity boosting tonics and tinctures)
Enjoy hearty meals from our top pick restaurants in Bangkok while supporting meaningful work that projects are pouring their hearts into…
Aliza Napartivaumnuay announced that she has been selected as part of the inaugural cohort of Obama Foundation Leaders: Asia-Pacific, a cross-section of 200 emerging civic leaders from 33 nations and territories in the region…
Socialgiver, award-wining Social enterprise, is Hiring! We're expanding our team along with the greater impact in Social sector in Thailand.  If you're interested in working with enthusiastic and energetic people who are aiming to create sustainable impact.
What jobs suit you  best? Send your CV to  info@Socialgiver.com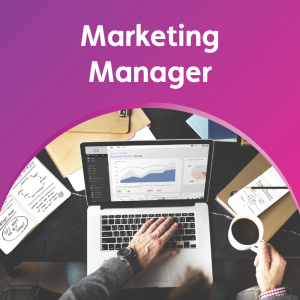 Marketing Manager
 Duties and Responsibilities
1. To generate revenue for Socialgiver through campaigns and events
– Online & Offline campaigns and events
– Preparing and organizing promotional materials for campaigns and events
– Determine and track marketing performance of various experiments against key performance indicators to determine ROI of each marketing activity – leading to a scalable marketing plan
2. Build relationships with Socialgiver's partners
– Creating leverage to reach new customers through win-win campaigns
– B2B GiveCard sales, donation matching gifts, and other premium items
– Running joint promotions with partners and reporting achievements
3. Creating partnerships with social media pages, publications, influencers, celebrities, and other channels to share content
– Launch creative and collaborative online and offline campaigns
– Press Releases and PR campaigns
– Celebrity and influencer marketing
This role requires a collaborative mindset: to build relationships and launch campaigns with partners to reach our target audience and optimize the path to revenue.
Product Owner
Duties and Responsibilities
1. Leading company-wide product innovation
Evaluate data and insights to set strategic direction of the site/apps based on customer needs and business goals
2. Converting strategic goals into operational tasks
Establish timelines and product benchmarks
Develop data and analytics roadmap and reporting to the team to keep track of progress
Defining navigational flow and user experience on the site, apps, etc
3. Keep track of conversion funnel from awareness to retention
 In this position, you will be responsible for driving and defining the launch of new products and services within our company. You should have a solid grasp on data analytics, strategy, and Agile methodologies in order to deliver a high-quality product to increase company revenue.
Partnerships Development
Duties and Responsibilities
1. Sign up new partners, including hotels, restaurants, activities, and others
Identify leading brands with potential to join Socialgiver
Offer Socialgiver's service as a CSR/promotion solution
Create a GiveCards to promote to customers
2. Maintain relationship with businesses
Help promote GiveCards and acquire new customers
Collaborate on new campaigns with key business partners
Report marketing and impact results achieved
This role requires a consulting mindset: as a trusted expert in CSR, you will help partners create an impact in an effective and sustainable way through engaging customers.
Social Impact Manager & Fundraiser
Duties and Responsibilities
1. Identify effective social and environmental projects with potential to scale
Assess and interview projects for Socialgiver to support
Develop a method to assess the project's impact
Propose the funds required, and activities required to achieve optimum impact
2. Provide support for projects
Offer insights that can help projects improve their processes and achieve their goals
Work with projects to help raise awareness and funds for their cause
Identify opportunities to raise additional funds for projects, including grants, B2B sales, and sponsorship
3. Social Impact Assessment
Review reports from the project and summarize data gathered to be updated on Socialgiver's website
Gather stories from the ground of the impact created for communication to sponsors/funders
Develop a standardized method of social impact reporting to summarize and communicate social impact generated
This role requires a consulting mindset: as a trusted expert in social impact, you will help projects identify key activities and raise awareness and funds for various causes.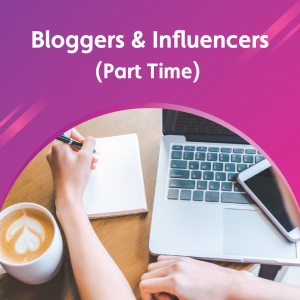 (Part Time) Bloggers & Influencers
Duties and Responsibilities
1. To create and build engagement for Socialgiver's Lifestyle Blog as a community for living socially conscious lifestyle
(Key theme: Lifestyle + Travel + Social good) in Thai and English.
Content planning
Manage volunteer writers
Editing submitted content for release
2. To expand Socialgiver's communication channels and increase reach
Content marketing for Social Enterprise sector
Build a strong newsletter base
Create partnerships with print and online media for content sharing
Manage social media channels
3. To analyse and improve the quality and results of content marketing activities
SEO for Social enterprise
Facebook Ads
Set relevant and measurable KPIs
This role requires a brand publisher mindset: to create the content our audience is looking for and then to optimize the path to revenue. You should have at least 30K followers with high engagement.
Don't Miss the chance to work with leading Social Enterprise in Thailand! Send your CV to us Via
info@Socialgiver.com
Load more posts