It has been almost two months since I arrived in Bangkok for my internship. This is my first time visiting Thailand and it has certainly been a never-boring experience so far.
Even though Bangkok is such a cool and exciting city with so many things to see and explore, staying in the city for too long can be really exhausting at some points. Thus, I decided to have a little break to enjoy a weekend getaway trip to Samut Sakhon. I decided to look up for a small homestay near Bangkok with a little something to do and I found a homestay package at Benjarong Village on Socialgiver.com. Since the experience has been really amazing, I would like to share a little short story for everyone who might be interested in doing the trip as well.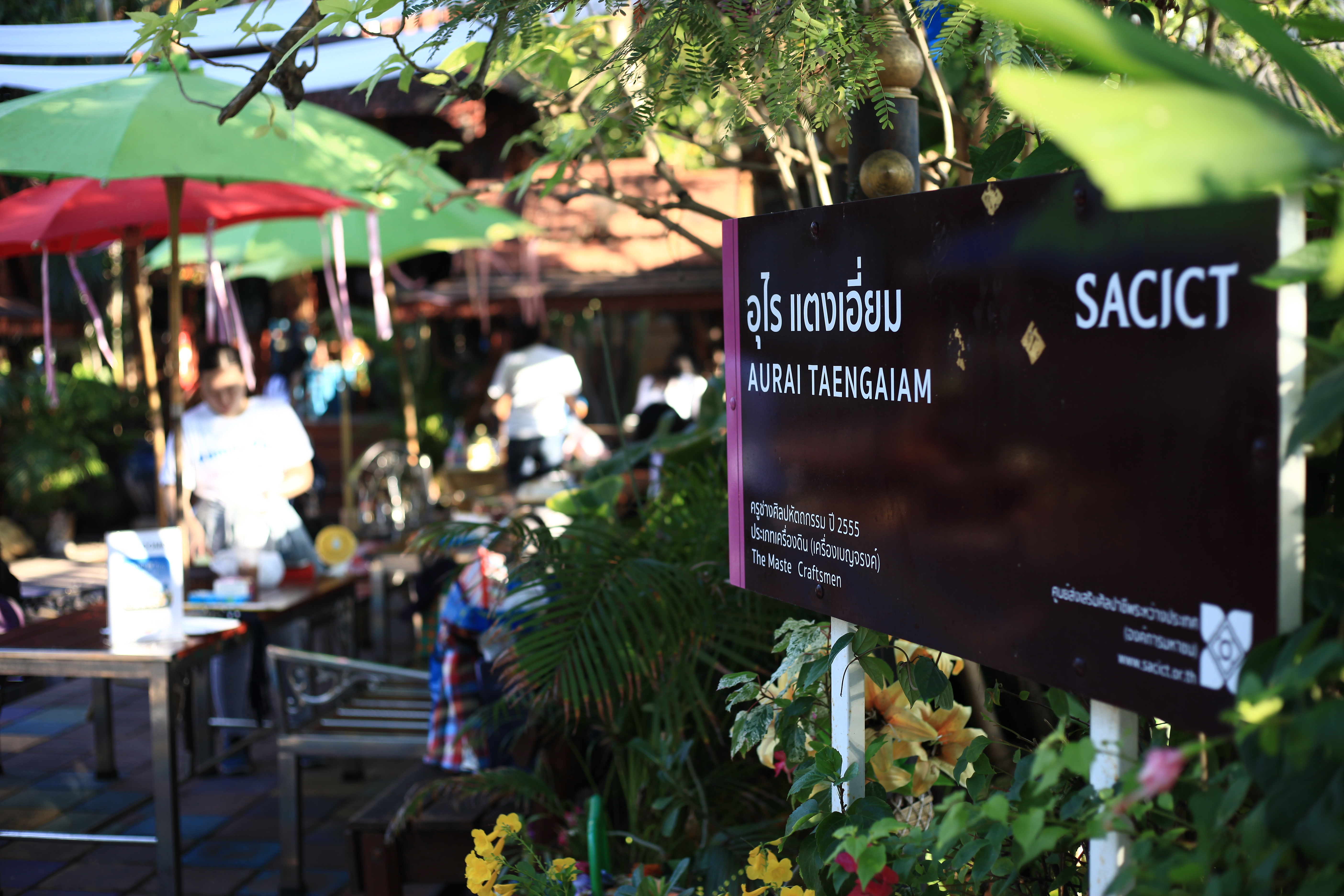 After purchasing the package and contacting the host to book the trip, I packed my essentials and got ready to go. As I was told that the village is only about 1 hour away from Bangkok, I used a Grab Taxi and let the taxi driver talked to the homestay host. Once I arrived there, Khun Nicky welcomed me and explained a little bit of the history of this village.
Don Kai Dee Benjarong is a place known for passing the porcelain technics down from generation to generation. In fact, this wonderful village gathers together a group of local villagers who use their knowledge to create beautiful pieces of art for foreigners and tourists to purchase. This porcelain factory had been awarded 5 stars OTOP products in the year 2013 due to the uniqueness of its pattern, made of 5 colors.
Khun Nicky was a super nice host and she really made me feel like I was visiting a friend. Throughout our visit to the Bencharong porcelain factory, Nicky gave me detailed explanations on how her factory works and how the villagers put their talent together to create such amazing pieces of decoration.
At the end of the factory tour, I was invited to use my artistic talent to paint on a porcelain plate. It was much harder than I thought to create a beautiful paint. Precision and patience is a key to success. I would highly recommend anyone, especially the ones who love arts and craft to try out this experience.  Not only you will get to have a total immersion in the activity, but you will also get to see thousands of elegant products that are stored there. In addition, if you have any extra time you can also go to Amphawa floating market, just 30 mins away by car. It is a really pleasant place where you can walk along the riverbanks and purchase local products from merchants on boats.